On the night of the 18th Hollywood Film Awards, it was more than the movies that caused a storm; the fashion was up there too.
The tables were laced with tequila and the stars were out to play, not mentioning the minor mishaps of the night. A 'vine 360°', 'Twitter Mirror' and an after party at the W Hotel, is just a snapshot of the evenings happenings.
On the night, the winners included Gone Girl, for winning the Hollywood Film Award, with the Hollywood Screenwriter inevitably going to Gillian Flynn (Gone Girl). Benedict Cumberbatch (The Imitation Game) received the Hollywood Actor Award whilst the Hollywood Breakthrough Performance Actress award, went befittingly to Shailene Woodley for her role in The Fault In Our Stars. Other winners of the night included, Keira Knightley, Jean-Marc Vallée and Janelle Monáe to name but a few; but the fashion too, was rather enticing.
"Everyday we wake up and are breathing, we're winning, so we all already have victories on our plate the second that we leave our pillows in the morning, and [my character] reminded me of that."
-Shailene Woodley, on receiving her award 
The event also saw live-tweet-signing. Some lucky tweeters received signed tweets (ike this one below), from some of Hollywood's greatest: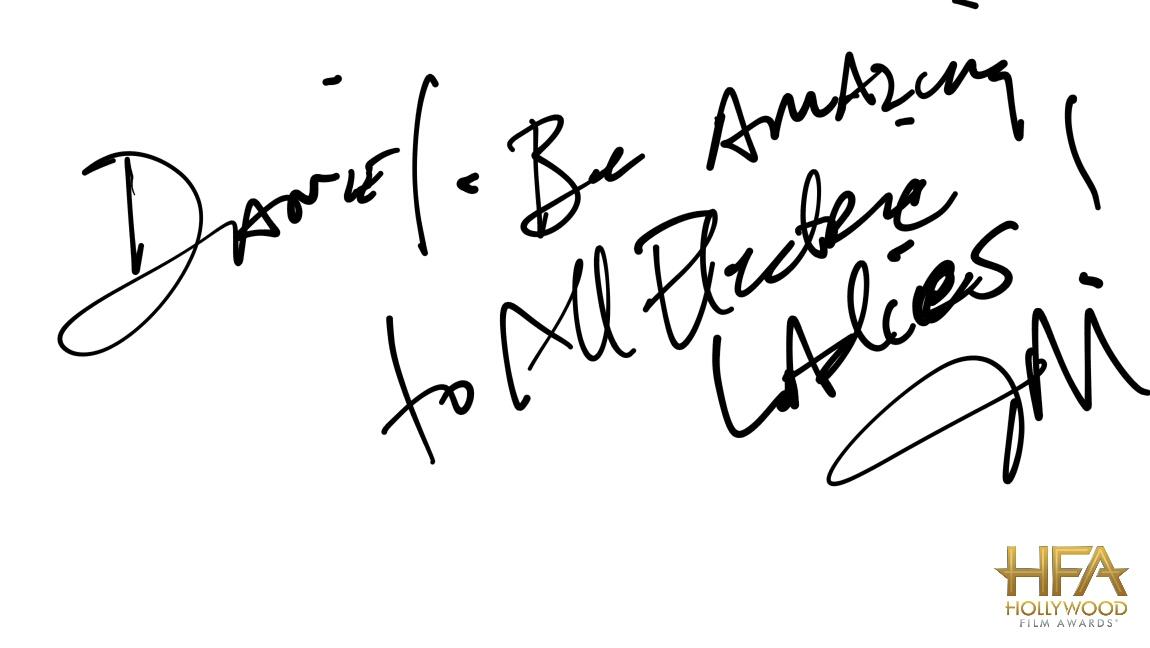 The Fashion
It was a sea of white; no doubt were the beige hues in full bloom, with everyone from Janelle Monae to Jualianne Moore in the colour. And whilst Shailene wore Valentino, Kristen Stewart wore Chanel Haute Couture and Resse Witherspoon wore a silk-chiffon number by J. Mendel, fashions biggest names were out! Even the leading men fell to fashion feet. Gerald Butler was looking sharp, especially alongside J.Lo in Zuhair Murad, whilst Eddie Redmayne wore Valentino and the likes of Jared Leto went for the somewhat more unique twist.